Ledger has today announced the release of their new t-shirt line that doubles as secure storage for the wearer's seed phrase.
The new print-on-demand service will custom print your t-shirt and send it to you through a special secure courier direct to your house. Ready for you to wear out and about with your friends.
Ledger is using the new hashtag #ShowOffYourSeedPhrase so customers can share and show off their new t-shirts on social media.
For the more security-conscious, Ledger is offering a special t-shirt line whereby you can split your seed phrase across 3 t-shirts, that other people wear for you.
"As long as you and your friends don't all wear the t-shirts on the same day, you'll be totally fine", the Chairman and CEO of Ledger said in a statement.
Skeptical customers are raising questions about the quality of the fabric being used, asking if the new t-shirts are as machine washable as they claim.
Ledger has yet to respond.
---
Update: Ledger Support responded to us.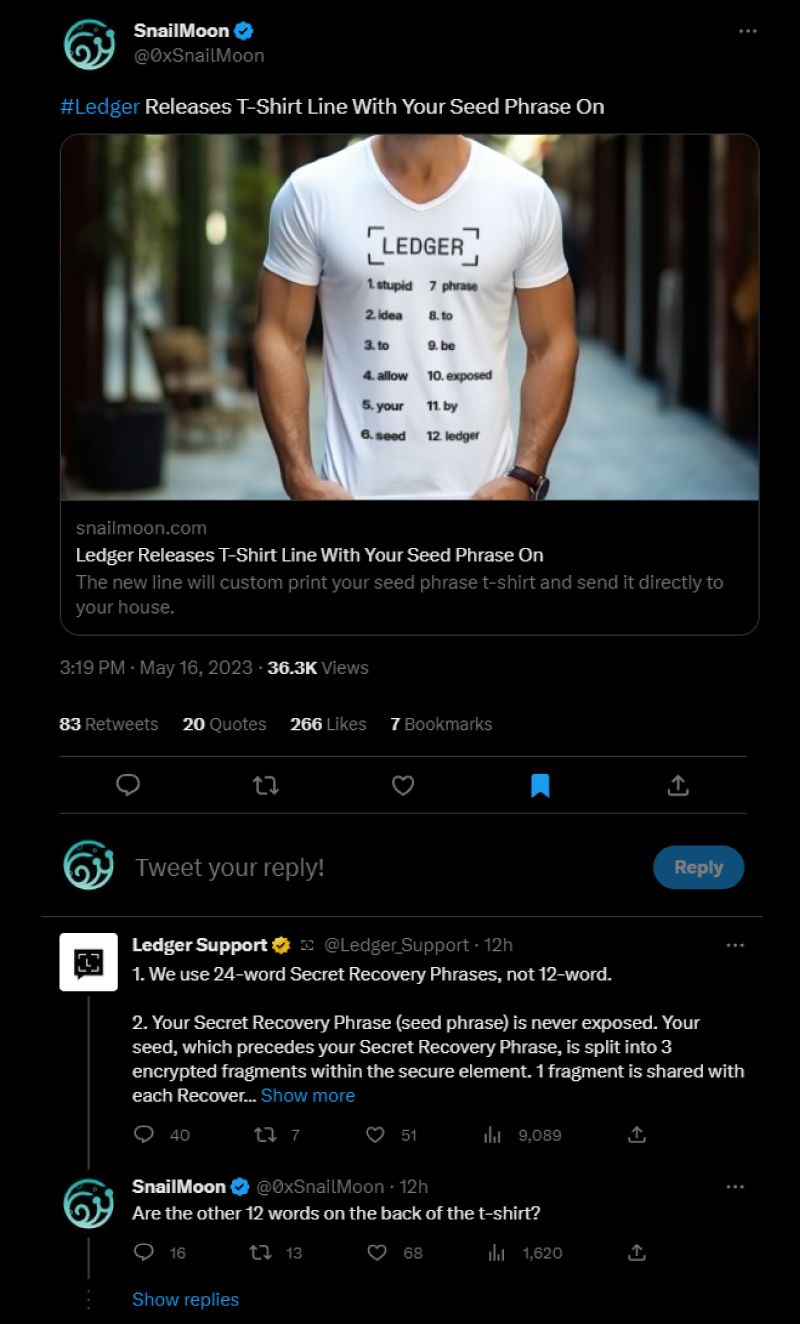 ---
Follow SnailMoon on Twitter
Chat with us on Telegram
Check the chart on Dextools
Buy on Uniswap