Local
Local Man Buys Rug
How one local man found happiness in a rug.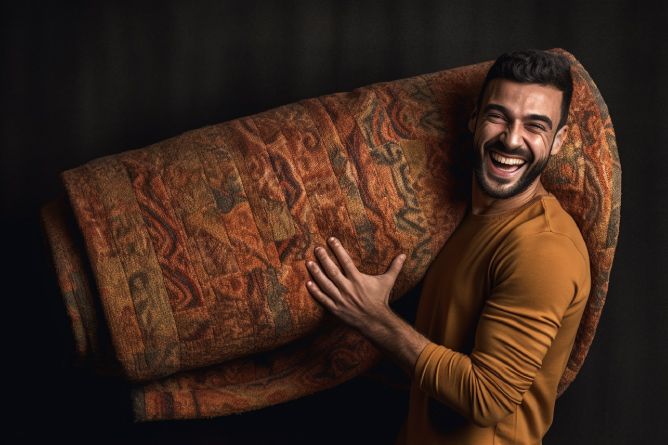 Local man Maxwell Lossington recently set out on a quest to find a new rug for his living room.
After browsing the selection of rugs at a local store, Max came upon one that caught his eye and decided to buy it.
Despite losing his wallet and everything in it after buying the rug, Max was happy with his purchase.
After placing it in his living room, a sense of joy washed over him. The rug's soft texture and appealing design transformed the space into a cozy retreat that made him completely forget he had lost all of his money.
From that moment on, the rug became Mr. Lossington's personal haven—a place to unwind, relax, and find solace from the outside world.

Maybe being rugged wasn't so bad after all.
---
Follow SnailMoon on Twitter
Chat with us on Telegram
Check the chart on Dextools
Buy on Uniswap