World
Biden Signs Bill Allowing Meme Coins To Identify As Commodities
The move has been welcomed by the wider crypto community.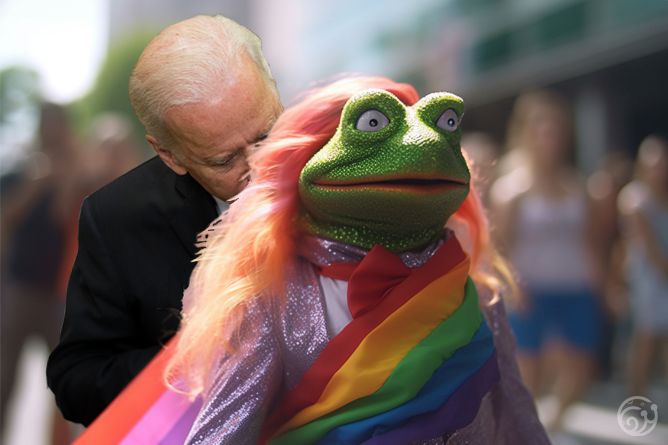 To commemorate pride month, President Biden has signed a bill into law allowing meme coins to identify as commodities.
The bill, affectionately dubbed the "Meme Rights Act," seeks to give meme coins the same recognition and protections as traditional commodities like gold, silver, and oil.
Back from his recent trip, President Biden addressed a crowd outside the Whitehouse.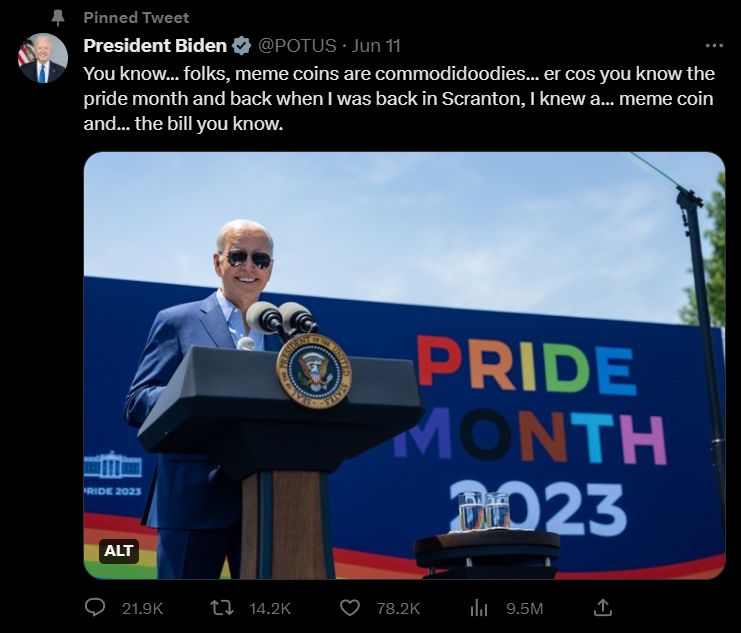 The wider crypto community has welcomed the move with many voicing their support for the bill on social media.
"Nice," said one user on Twitter.
Despite an overwhelmingly positive response, there have unfortunately been some opposing the move.
"They're turning the friggin frogs into commodities," said one angry man on the internet.
"I don't care what the libs say, meme coins are still securities," Gary Gensler, Chairman of the SEC, told reporters.
Gensler was quickly apprehended by the local police and charged with a hate crime. He will appear in court next week.
---
Community article idea by Gem Digger 💎
---
Contract Address (ERC-20)
0x77571a64342667f7818520eF004b2b91F47a266b
Links
Follow SnailMoon on Twitter
Chat with us on Telegram
Check the chart on Dextools
Buy on Uniswap